INFRA HOLDING TO CONSTRUCT SYSTEM FOR ANALYSIS OF TRAFFIC ALONG ROADS OF 1ST AND 2ND CLASS IN BULGARIA
10 Feb 2015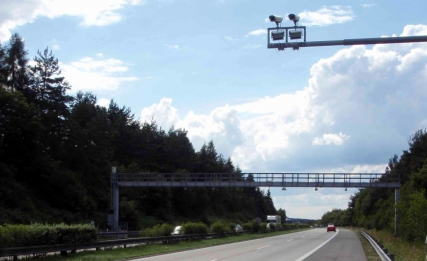 The subsidiary of the holding, Infra Roads Ltd., as a partner in Kontrax Infra Association, signed a contract with the Road Infrastructure Agency for delivery, mounting and implementation of a system for automated collection of road traffic data along the automobile roads of 1st and 2nd class in Bulgaria.
The project is implemented with European funds within Operational Programme Technical Assistance 2007-2013. The value of the concluded contract is BGN 4,186,561.20, VAT included, and the term of implementation is 10 months.
According to the activities planned for the project, 100 automated recording devices registering the road traffic and six devices for monitoring the meteorological conditions will be delivered and installed. Thus, the range of monitoring and automated collection of data about road traffic in the country – its origin, purpose, direction and time of passage will expand significantly. The implementation of the system will contribute both to the more precise monitoring of the generated road traffic and to the timely reception of current information regarding the real-time road situation.