INFRA HOLDING finishes construction of Sveti Douh Park in Montana
23 Apr 2015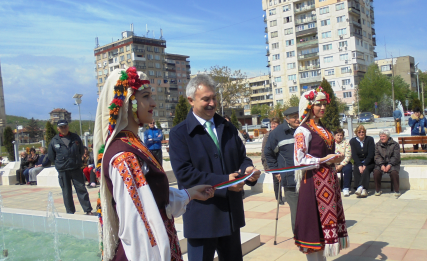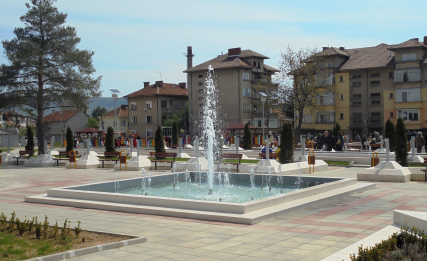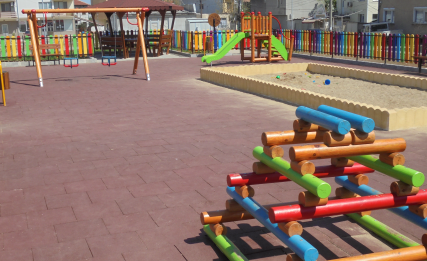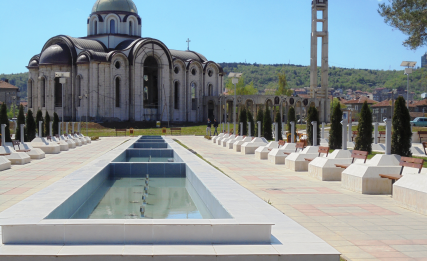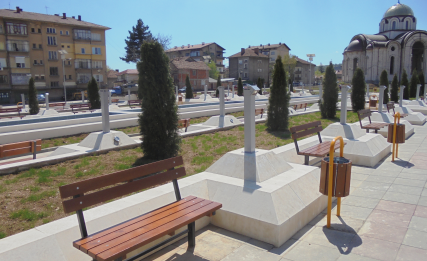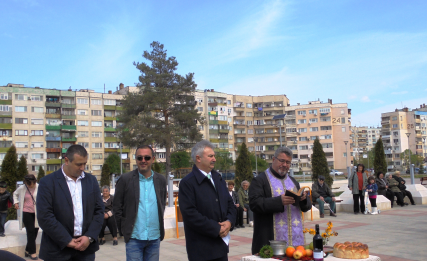 Infra Holding PLC finished successfully the construction of the Sveti Douh (Sanctus Spiritus) Park in Montana. The entirely new park space was opened with consecration of water and official ceremony on 22 April by the City Mayor Zlatko Zhivkov.
The construction of the Sveti Douh Park is part of the Provision of Green and Accessible Environment in Montana City project, funded by the Cohesion Fund of the European Union through OP Regional Development 2007-2013. Infra GBS Montana 2013 Association is the contractor of the site. Infra Roads Ltd., a subsidiary of Infra Holding PLC is the leading partner in the association.
The new park is located on an overall area of 1.2 hectares. A total of 8,000 sq m of green areas with the adjoining irrigation systems are constructed on its territory, as well as a 55 m high fountain of attractive water architecture and two smaller fountains, flower gardens, gazebos, benches, children's playgrounds, bicycle trails and a parking lot. Energy saving park lighting has been mounted and generally accessible environment for disabled people has been created.