Central Mineral Baths with Nomination in Building of the Year 2014 Competition
02 Dec 2014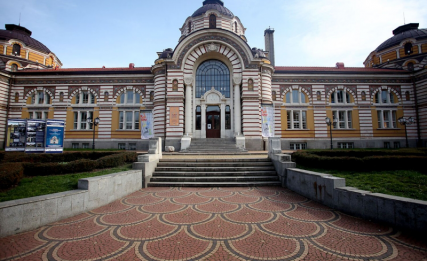 The building of the Central Mineral Baths, which was restored and adapted for Museum of History Sofia, is among the main competitors in the Buildings – Monuments of Culture category in the 13th successive edition of the prestigious national competition.
INFRA HOLDING PLC, whose subsidiary Infra Roads Ltd. participates as contractor of the project implemented with EU funds and co-funded by Sofia Municipality, contributed also to the transformation of one of the most beautiful buildings in Sofia into a history museum of the city.
Besides the awards granted by the expert jury in the different categories, all nominated buildings will compete for the prize of favourite of the audience that will be elected through online voting.
You can vote for the building of the Central Mineral Baths until 12:00 on December 10 here. The winners will be announced on the day of the official ceremony, which will take place on 10 December and will be broadcast by BNT 1 and BNT World.